My Top 10 Favorite Comedians
The world is made up of people, and comedy saves people. Laughter saves relationships, diffuses tension and keeps mental health in check. That is why I spend a lot of my time watching either stand-up comedy movies or just comedy movies in general. Since I watch a lot of comedic entertainment I have found a lot of comedians that I enjoy watching and I will list them here.
1. John Mulaney
John Mulaney is an American stand-up comedian, actor, writer, and producer. He is best known for his work as a writer on Saturday Night Live and as a stand-up comedian with stand-up specials The Top Part, New in Town, The Comeback Kid, and Kid Gorgeous.
2. Kevin Hart
Kevin Hart is an American stand-up comedian, actor, and producer. Born and raised in Philadelphia, Pennsylvania, he began his career by winning several amateur comedy competitions at clubs throughout New England.
3. Bill Burr
Bill Burr is an American stand-up comedian, actor and podcaster. He created and stars in the Netflix animated sitcom F Is for Family, played Patrick Kuby in the AMC crime drama series Breaking Bad, and Migs Mayfeld in the Star Wars television series The Mandalorian.
4. Jimmy O. Yang
Jimmy O. Yang is a Hong Kong-American actor, stand-up comedian, and writer best known for starring as Jian-Yang in the HBO comedy series Silicon Valley.
5. Nick Kroll
Nick Kroll is an American actor, comedian, writer, and producer. He is known for creating and starring in the Comedy Central series Kroll Show, The Oh, Hello Show, the FX comedy series The League, and starring in and co-creating the animated Netflix series Big Mouth.
6. Maya Rudolph
Maya Rudolph is an American actress, comedian, and singer. She first gained prominence in the 1990s as a member of the alternative rock band The Rentals, then joined the Groundlings improv troupe later in the decade.
7. Dave Chappelle
Dave Chappelle is an American stand-up comedian, actor, writer and producer. With his incisive observations, he has been described as "poetically unfiltered and sociopolitically introspective, with an ability to illuminate and interrogate agonizing and poignant topics."
8. Jim Carrey
Jim Carrey is a Canadian-American actor, comedian, writer, producer, and artist. Known for his energetic slapstick performances, Carrey first gained recognition in 1990, after landing a recurring role in the American sketch comedy television series In Living Color.
9. Will Ferrell
Will Ferrell is an American actor, comedian, producer, and writer. He first established himself in the mid-1990s as a cast member on the NBC sketch comedy show Saturday Night Live, and has subsequently starred in comedy films such as Elf, Kicking & Screaming, and Land of the Lost. He founded the comedy website Funny or Die in 2007 with his writing partner Adam McKay.
10. Marlon Wayans
Marlon Lamont Wayans is an American actor, comedian, writer, and producer. Wayans began his career portraying a pedestrian in I'm Gonna Git You Sucka.
About the Contributor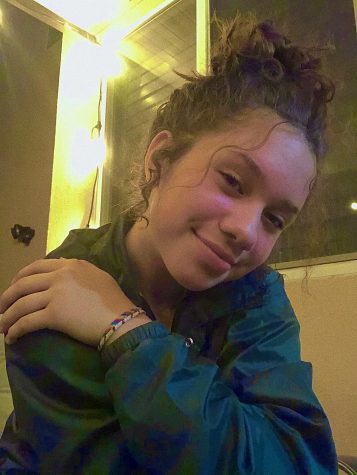 Annika Youngquist, staff writer
Hi my name is Annika, I really enjoy hanging out with friends, family, and my dogs.