Why Do We Need Daylight Savings?
We all know of daylight savings. We get it twice a year. Once in spring time and once in the fall time, but one is setting one hour back and one is setting one hour forward. But why do we get it? Who decided to do this?
Well it started in 1895 in New Zealand. It was created by George Hudson. He decided to invent this because he wanted more sunlight once he got off work to do more things during the summer months. In other places it took a bit longer. Germany did daylight savings in May of 1916 during World War 1. After that other places followed like the rest of Europe and eventually the United States did it in 1918. I only like it when we gain an hour because I get an extra hour of sleep but it throws me off because the sky is different than what I'm used to.
About the Writer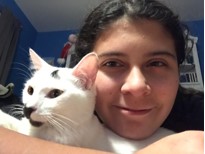 Sarah Hunt
My name is Sarah Hunt. I am really shy when I first meet you but after some time I'll start warming up to you. I like to read a lot and to draw. I also...