Why You Should Never Give Up
In life we learn the greatest lessons, some we naturally learn as we grow and some we learn through experiences. One lesson I've learned is that when you start lacking at something and you make the decision to give up, you're giving someone else a head start and a better chance at meeting the goal you wanted to meet. At some point in life we all learn this lesson, but when it happens it makes most of us not want to give up so easily the next time we have an opportunity that benefits something we have interest in or something we need.
Giving up will only disappoint you in the end and one of the most important things we should have within ourselves, is confidence. No matter how tough times may feel we have to keep pushing ourselves to be the best version of ourselves possible. We're all so capable of anything we put our minds to or want to accomplish. Never give up on yourself so you can make everything you've ever dreamed of doing a reality. Giving up is so easy, but we have to stay strong and always give ourselves the motivation we need to keep going. You can do this. I believe in you, so never give up and make yourself proud while others celebrate you reaching your amazing goals.
About the Writer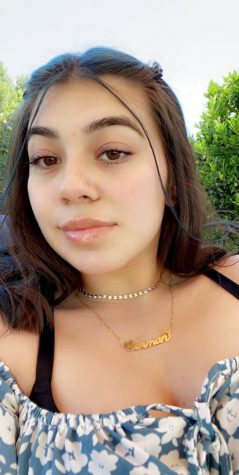 Alize Perez, staff writer
Hi, my name is Alize Perez and I'm a junior at Elsinore High School. I'm a really laid back person that likes to have fun with my friends and family...