Chrissy Teigen Apologizes After 2011 Cyberbullying
As of last week, American model, TV personality and wife to Grammy-winning music artist, John Legend, Chrissy Teigen took pop culture news by storm. According to media platforms, a decade-old chain of tweets from Chrissy Teigen resurfaced in 2021. These Tweets, directed towards Courtney Stodden, include the following:
"I hate you."
"I can't wait to see you dead."
"Go. To sleep. Forever."
Many fans speculate that this feud between the two celebrities stemmed off from the controversial marriage between Courtney Stodden and her newlywed husband at the time, Doug Hutchison. Others also claim that Stodden's rise to fame is mainly due to the marriage between herself and the A-list adult actor, at the age of 16. Only a few days after the tweets resurfaced, Teigen appeared to be appalled by her previous actions ten years ago and immediately took to social media to clear the air and apologize on her own behalf, thus shutting down any further controversy.
Teigen promised she will "forever work" on being a better person. In addition, "…the feeling of letting you guys down is nearly unbearable." She concludes, "I hope [Stodden] can heal now, knowing how deeply sorry I am."
"Her 'wokeness' is a broken record," Stodden replied to Teigen's Twitter apologies. It has been said from a source that Stodden accepts Teigen's apology; however, she is not too prone to dismiss the idea that the actress only apologized in order to keep her 13.6 million social media followers satisfied with her public image.
About the Writer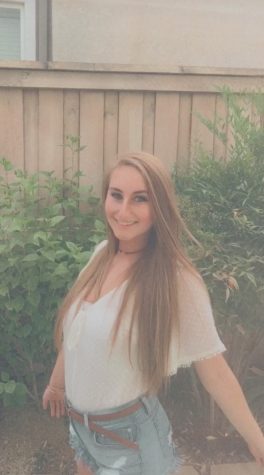 Kate Walker, Editor/Instagram Manager
Katelyn is a senior at EHS and has been the editor and Instagram manager for Tiger Times for two years now. She has been a varsity cheerleader for four...