How YouTube Can Be Helpful
YouTube can be very helpful for people. You can look up meditation videos that can help with better sleep, anxiety, and depression. This can help with some people who suffer some mental health issues and want to deal with it better. You can also look up videos that could help getting information for a project or just need more information to study for a test that is coming up soon. I've used videos to study for tests or just to look for more information on a certain subject. Videos also help pass the time if you are looking forward to doing something. The good thing about YouTube is you don't need money to have have it unless you want a premium subscription. I know a couple teachers that have used YouTube for things like Edpuzzle or just showing a video to the class to help us calm down from a long day. In many ways YouTube can be helpful.
About the Writer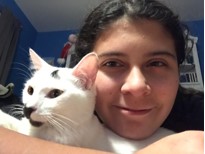 Sarah Hunt
My name is Sarah Hunt. I am really shy when I first meet you but after some time I'll start warming up to you. I like to read a lot and to draw. I also...