When Can Teens/Children Get the Vaccine?
Vaccines are up and they are working for many adults today, but how are they working for children and teens? There are a lot of risks that come with testing vaccines on different age groups because you do not want to hurt anyone and potentially give someone something bad that affects them for the rest of their life. All of the available vaccines have different ways of treating the virus because some are a one shot dose and some are a two shot dose. Some give antibodies and some have ingredients that can cause allergic reactions. Some give side-effects like tiredness, fever, chills, headaches, etc. Within the last few days the CDC has recommended that children ages 12-15 should get the vaccine. Personally, I am planning on getting a vaccine at some point in the near future because my parents have gotten it and I want to keep myself/others around me safe. The CDC says that vaccinated people don't have to wear masks inside, which will make it easier to reopen many schools and workplaces. The end goal is to get herd immunity which is where so many people are vaccinated that the virus barely spreads at all. The FDA is going to test on children as young as 6 months old and hopefully we can get vaccines that work for every age group so we can get out of this horrible situation. This is very good news and provides some things to look forward to into the distant and near future.
About the Writer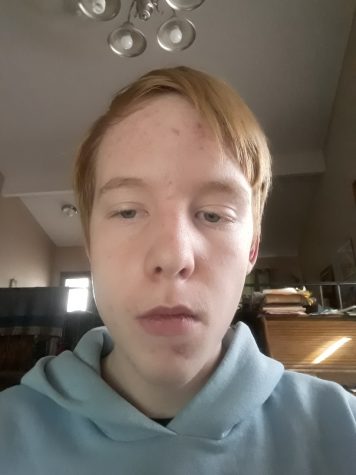 Rex Nauert, staff writer
My name is Rex and I like video games and being around my friends. Most of the time I play video games, but I also enjoy going outside and sometimes exercising....