10 Facts About Lana Del Rey
1)Elizabeth Woolridge Grant is Lana's real name.
2)Elizabeth Woolridge Grant was born in Lake Placid, in upstate New York. She moved back to New York City at age 18 after three years at a boarding school in Connecticut.
3)The singer told Vogue the name 'Lana Del Rey' came when she was frequently visiting Spanish speaking Cuban friends in Miami. "Lana Del Rey reminded us of the glamour of the seaside.," she said. "It sounded gorgeous coming off the tip of the tongue."
4)While attending Fordham University in New York, Del Rey graduated with a degree in metaphysics and philosophy. She revealed she was interested in that field of study because she was "interested in God and how technology brings us closer to finding out where we came from and why."
5)Rob Grant – Del Rey's father – is an internet entrepreneur and millionaire. He made his cash from canny investment in domain names.
6)Before she became the iconic Lana Del Rey, Lizzy first went under the name May Jailer on her album 'Sirens'.
7)Lana had a few names lined up before becoming LDR, such as Sparkle Jump Rope Queen (a personal favourite of mine). But she eventually settled for Lana Del Rey.
8)Lana Del Rey has at least six known tattoos, including 'paradise' on the side of her hand, 'trust no one' on the other and 'Nina Billie' on her collarbone as a tribute to her favourite singers, Nina Simone and Billie Holliday.
9)To date, she has over 9.4 million YouTube subscribers and over 16 million monthly listeners on Spotify.
10)Lana Del Rey has 7 studio albums.
About the Writer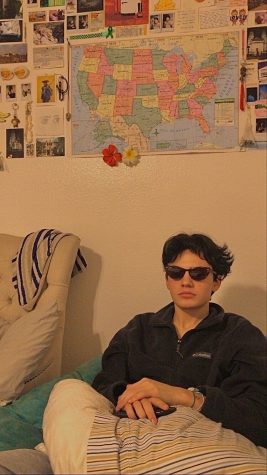 Alonso Velasquez, staff writer
Hi, I'm Alonso Velasquez, you can just call me Alonso. My favorite things to do are listening to any type of music, going to the beach because it's...