Eleven Year Old Wrongly Accused
The article titled "Minnesota Releases Myron Burrell, Man Given Life Sentence After a Murder." by Will Wright, brings to light the story of a boy wrongfully accused of murder as a young teenager. Myron Burrell was arrested and charged for killing a young eleven-year-old girl with a stray bullet. The young girl had been struck in the heart while doing homework and watching TV.  He then served eighteen years in prison before senator Amy Klobuchar decided to get his case reinvestigated in order to help her presidential campaign. During the reinvestigation new evidence arose. There is video proof of the lead homicide detective paying the cop being questioned a total of five hundred dollars to give him the name, Myron Burrell, as a suspect. In light of there being no concrete evidence other than the false information given eighteen years ago, Myron was released at age twenty-four. He was given a new sentence, in which he was allowed to go home but was on supervised release for approximately twenty more years. Following Myron's last trial, governor Tim Walz told the family of the eleven-year-old victim that though none of the recent events will solve anything or bring back their daughter, they should learn to take some comfort in knowing that the wrongfully accused had received justice. On the night of his release Myron was greeted with many cheering satisfied friends, family, and fans as well as beating drums.
This issue is important for numerous reasons. One reason includes the fact that false evidence and a man spending eighteen years in prison when he never should have could cause an eruption of incredibly angry citizens. This issue needed to be controlled before it was able to grow. This issue impacts the world by evidently proving how broken the justice system is. It causes the public eye to form an opinion on the justice system which can potentially be dangerous towards the government given what action certain individuals might choose to take. Will Wright might have chosen to write about this because he wanted readers to hear his take on the situation. He also my have wanted to tell the story his way giving the public all the information together in one article. I believe that the justice system is flawed and that if the video had been found or the evidence was more thoroughly looked at many events that have take place could have been avoided. I think that if things had been done right from the beginning the real criminal could have been apprehended and justice could have been served.
About the Writer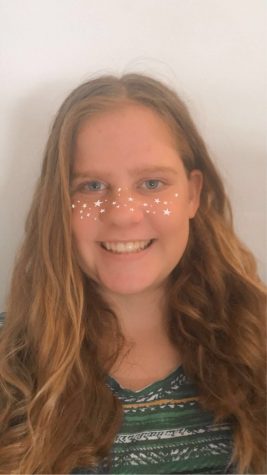 Haley Petitt, staff writer
My name is Haley Petitt. My favorite color is blue and my favorite food is breakfast burritos. I love animals, and my favorites include horses and goats...