Task Force Bill is Not Expected to Pass Higher Chambers
"House Approves January Six Commission Despite GOP Opposition" by Grace Segers is an article about a bill passed by a congressman to issue a task force and find the root of the attack on the White House. The article continues to explain how hard the bill became to pass. The bill passed with a vote of two hundred fifty-two to one hundred seventy-five. All Democrats and thirty-five Republicans voted for the bill. The bill is still facing troubles and it is currently unclear whether their will be enough Republican support to keep it afloat. Katko gave a speech defending the bill stating "an independent, 9/11 style review is critical to removing the politics…This is about facts. Its not partisan politics." He continued to urge his colleagues to set aside politics in order to support the bill. Alike many other Republicans Senate Minority Leader Mitch McConnell announced that he was vey against the bill. There are sixty votes required and it has been made clear that unless ten more Republicans agree to support the bill the bill will not pass in higher chambers of government.
I found this article to be incredibly interesting and ridiculous. The article helped me learn more about the system of a bill getting passed. I find the idea of a task force unnecessary all together. People know there was an attack or break in on the White House and I do not understand why the issue is going to be prolonged. In my opinion I would not agree or vote for the bill. I believe there is an alternative reason for the task force. Many have been speculating that Biden is threatened by Trump's ability to rise so much in the past election. Solely in my opinion this task force may be being pointed in Trump's direction. In research many people speculate he was an encouragement behind the group that found a way into the White House. Overall I believe that while I can see why many people agree with the bill I along with many Republicans do not see a point in prolonging the event of the attack or break in.
About the Writer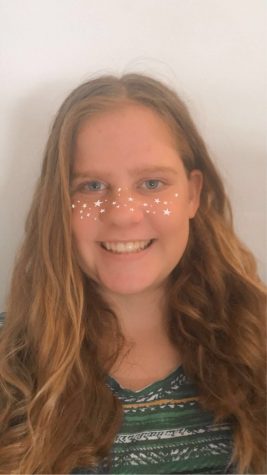 Haley Petitt, staff writer
My name is Haley Petitt. My favorite color is blue and my favorite food is breakfast burritos. I love animals, and my favorites include horses and goats...