Seniors
Hey guys, hope you're doing well. This is for all seniors. For those who do not know me, my name is Amya Williams and I've been going to Elsinore for about 2 years now.  Can you believe it? After a long 4 years we actually made it? I don't know about you but this has been a rollercoaster but with the help of Covid, it has gotten a bit easier to manage. Sure Covid has taken many privileges from us this school year, but this is the time we all come together and make the most out of it. Our lives will not be the same after graduation. This rite of passage is leading us into adulthood, enabling us to step into a new identity and position in this world, one full of new opportunities, more responsibilities, and plenty of mistakes. So let's cut loose, have fun, and enjoy the remainder of our youth! Responsibly, of course. Congratulations to you all! And may you all have a very joyous, prosperous, successful and golden future. Take care, class of 2021!
About the Writer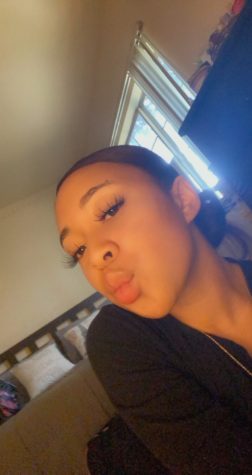 Amya Williams, staff writer
Amya is a senior at Elsinore High School. She enjoys reading books & hanging out with friends. She has a strange addiction to shopping & thai tea...