The Schedule for Finals Week
This year has been a very weird year for everyone, but it's going to get weirder during finals week. They changed the schedule for everyone. It's not going to be like last semester where we had two class periods everyday.
This new schedule does every period every day with a break between 3rd and 4th period. This schedule doesn't include 0 or 7th period. Friday is part of the week but it will be a teacher work day so Thursday will be the students' last day of school. I wonder how some teachers will do their finals with this new schedule.
About the Writer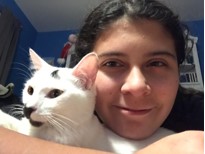 Sarah Hunt
My name is Sarah Hunt. I am really shy when I first meet you but after some time I'll start warming up to you. I like to read a lot and to draw. I also...