Thank You, Teachers And Staff!
Although this year wasn't the high school experience we expected, our teachers and staff did their best to help us get comfortable, adjust, and get used to all of the challenges we faced this year. Whether it was privately talking to us to help us through hard times, getting on zoom when we needed extra help after school hours, or walking us through technical difficulties, our staff has tried to make this school year as normal as possible as far as sports, school activities, and returning to campus even if it's only for certain days of the week.
We thank you all, teachers, staff, and even students and parents! This year was extremely hard on everyone, but we all got through it together and we're finishing off strong! I'd also like to thank our ASB program for helping prepare these events and our ASB leaders and directors for making it all possible to give us all a little bit of normal again. We love our teachers and staff and are forever grateful for the year they helped us get through. We are forever grateful for you all and your support, love, and kindness did not go unappreciated. So thank you all, you taught us what it is to be true Tigers and we love you all! Goodbye 2020-2021 school year, thank you teachers and staff for an unforgettable year!
About the Writer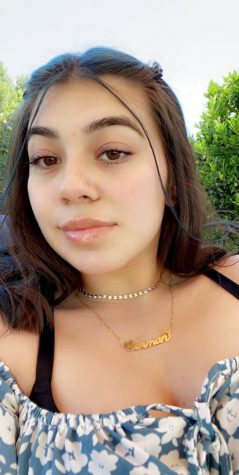 Alize Perez, staff writer
Hi, my name is Alize Perez and I'm a junior at Elsinore High School. I'm a really laid back person that likes to have fun with my friends and family...