Some Good Things That Have Come Out Of 2020/2021
Overall 2020 and 2021 have been horrible years for everyone, there is no doubt about that, but that doesn't mean that some good couldn't have come out of them. Personally I have not had the best 2020/2021, but nobody has. I think I have gotten a bit closer to my family in these times due to us being together inside for over a year. Though I am sure some people have also become closer, some have definitely become further apart. I have become a little farther away from some friends because I and my friends are busy with work or are always doing something at a bad time so we can't usually do stuff together. My antisocial personality is not helping, but many people are antisocial. If we look at the world a lot has happened over the last 18 months. Space-X has made some advancements in the last year, launching drones and rockets into space. There were the Tokyo Olympics, Bong Joon Ho became the first Korean to win the Best Director Oscar, people have risen up to cause change in the police force and stop racial injustice, the last Ebola patient in the Democratic Republic Of Congo went home from a treatment center, the Supreme Court ruled that LGBTQ employees are protected by civil rights, on and on and on. A lot of bad has happened in the past year, but if you really look you will see some good. Many of us get in the trap of negative thinking. I have, but if you are then try to focus on the positive things in your life. This year has shown that we as a country can come together and spark change in others to stand up to injustice, and fight for what's right. At the end of the day we can all keep going because we made it past today, yesterday, and so on.
About the Writer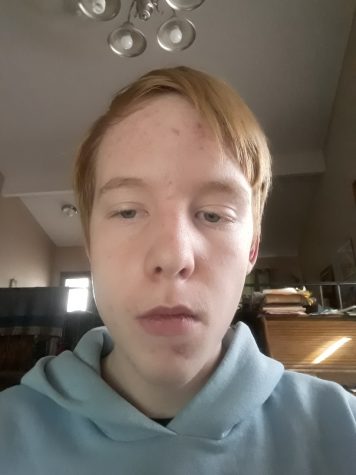 Rex Nauert, staff writer
My name is Rex and I like video games and being around my friends. Most of the time I play video games, but I also enjoy going outside and sometimes exercising....