10 Facts About Brenda Lee
1)Brenda Lee was one of the 1960s most popular artists.
2)Best known for her "Rockin' Around the Christmas Tree," her career has spanned over five decades.
3)By the time she was fifteen, singer Brenda Lee was being compared to the legendary Judy Garland and had fans all over the world.
4)Along the way, she has received awards and accolades from the Georgia Music Hall of Fame and the National Academy of Recording Arts and Sciences.
5)Brenda Lee was born Brenda Mae Tarpley on December 11, 1944, in Atlanta Georgia.
6)Lee's parents, Grayce and Reuben, were poor but managed to support their children through carpentry and long hours in the Georgia cotton mills.
7)Lee sang from the time she was a baby. When her sister entered her into a talent contest when she was three, Lee won. She continued to sing at local halls and baseball games.
8)When she was only eight years old, Lee's loving father was tragically killed in a construction accident. Lee's singing jobs became necessary for the financial survival of her family.
9)Lee and her mother Grayce worked tirelessly getting Lee singing jobs. A local DJ named Peanuts Fairclough shortened her name from Brenda Mae Tarpley to Brenda Lee saying that it would be easier to remember when she was famous.
10)In 1957, the family eventually moved to Nashville where Lee was taken under the wing of manager Dub Allbritten and the legendary producer Owen Bradley. These two men were both very loving father figures in her life. Young Lee toured the country with stars like Patsy Cline, Mel Tillis and George Jones.
About the Writer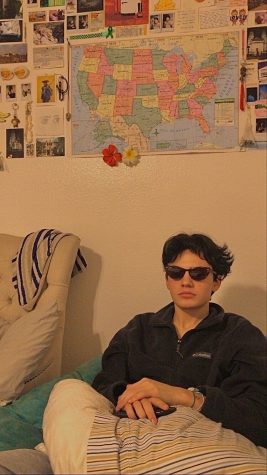 Alonso Velasquez, staff writer
Hi, I'm Alonso Velasquez, you can just call me Alonso. My favorite things to do are listening to any type of music, going to the beach because it's...