Friends is Back
The show "Friends" is a popular sitcom that is a favorite of many. It went as long as ten seasons. "Friends" is full of emotions that make watchers cry and laugh along with characters. The show was shared so much that it became national. All "Friends" fans are incredibly excited to see the big "Friends" reunion happening. Six stars of the show are returning to set to film the big "Friends" reunion. Courtney Cox as Monica Gellar, David Schwimmer as Ross Gellar, Jennifer Aniston as Rachel Green, Matt LeBlanc as Joey Tribbiani, Matthew Perry as Chandler Bing, and Lisa Kudrow as Phoebe Buffay. The show ended seventeen years ago and returned on Thursday. The show has left its mark in Bulgaria when citizen Elin Nikolov set up a Central Perk Café in the city of Plovdiv. The reunion was very emotional for him as he stated, "I don't cry very often, but my eyes were filled with tears." "Friends" has made so many experiences such as this all over the world. "Friends" is a wind down show for me, at the end of the day after sports practice, work, and homework. It allows me to laugh and watch something that is not so serious. The "Friends" reunion is released on May 27, 2021 on HBO for anyone who wants to watch it.
About the Writer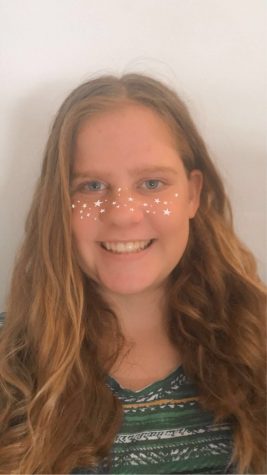 Haley Petitt, staff writer
My name is Haley Petitt. My favorite color is blue and my favorite food is breakfast burritos. I love animals, and my favorites include horses and goats...