Saying Goodbye to Mrs. Beecher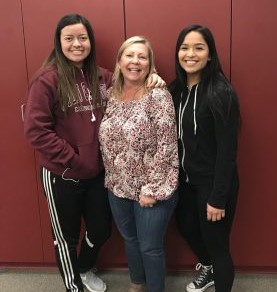 Hang on for a minute...we're trying to find some more stories you might like.
All seniors must say goodbye to all of their favorite teachers and friends because the end of their high school careers are around the corner. Elsinore will also have to say goodbye to one of their most cherished staff members,Rita Beecher, whose last day is today. She will be retiring after 30 years of being at Elsinore High School. If you are not familiar with who she is, she is the college and career director who helps students with community service, scholarship opportunities, college information and basically anything you need to know or are confused about for your future. She was more than happy to help, if you got to meet someone with such a beautiful soul like Mrs.Beecher, then you have gotten lucky. We will miss you and keep you in our heart. We hope you enjoy your retirement!!