The Hidden Misogyny of Twilight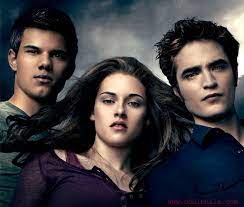 Twilight, New Moon, Eclipse, and Breaking Dawn are the four books that are a part of the Twilight saga, a book series written by Stephenie Meyer that was started in 2005. This books, along with their movie counterparts, have reached astounding levels of popularity when it comes to the teenage audience, but its characters, as well as its portrayal of the main relationships, are not exactly great role models to young teenage girls.
Throughout the series, our protagonist, Bella Swan, is described as clumsy, danger prone, and just down right unlucky. Apparently, she's unlucky enough that when the final showdown at the end of the first book transpires, everybody in her life believes that she fell down a couple of flights of stairs and then out of a window. Excusing the fact that that is the worst excuse for a major injury ever, because Bella is so accident-prone, Edward takes it upon himself to stalk her, even while she's sleeping, to 'protect' her. And what does Bella think about this? She thinks it's romantic. Even if Stephenie Meyer does this unknowingly, this reinforces the ancient gender norm that women are so utterly incapable of taking care of themselves, that men are responsible for taking care of their wives (or at this point in the story, girlfriend for Edward) even if it means taking extreme measures. Throughout the series, Edward continues to be creepy and abusive, and all the while, Bella takes his controlling and manipulative actions as romantic and thoughtful. There's only a few instances where she gets mad at him for the wrong he does, but it never lasts longer than a couple of pages. One of these examples is when Edward messes up the engine of Bella's truck so she can't go see Jacob, who's supposed to be her best friend. She's mad at him for a couple of minutes before making it clear that she's gotten over it by opening up her window to invite Edward in for the night.
Breaking away from the gross portrayal of what we're told is an 'ideal' relationship, the shallow characterization of almost all other female characters is something truly appalling. Almost all of Bella's 'friends' are bitter and jealous of her relationship with Edward. They are described as plain compared to her from Edward's perspective and their bitterness is further solidified. The meanest of the bunch towards Bella are Rosalie and Leah, both of whom are infertile. Rosalie admits to Bella that she dislikes her because Bella's so willing to give up her chance to have a family, jealous because she wasn't given a chance. Leah's animosity is more centered around her broken heart, but it's odd that two of the most horrible characters are unable to have children.
Overall, Twilight is damaging to young girls everywhere. It really should have been criticized back when it came out for the content rather than the fact it was appealing to teenage girls.
About the Contributor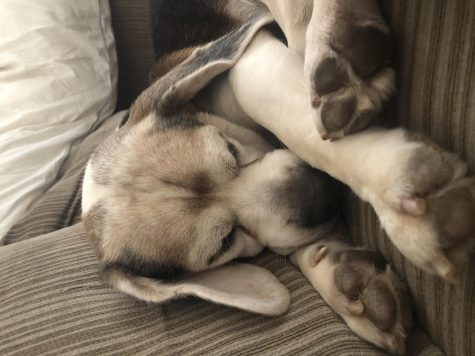 Allykay Williams, staff writer
Hi! My name is Allykay. I am a freshman at Elsinore High School. In my spare time, I like to write, read, draw, and play with my dogs. The dog in my picture...