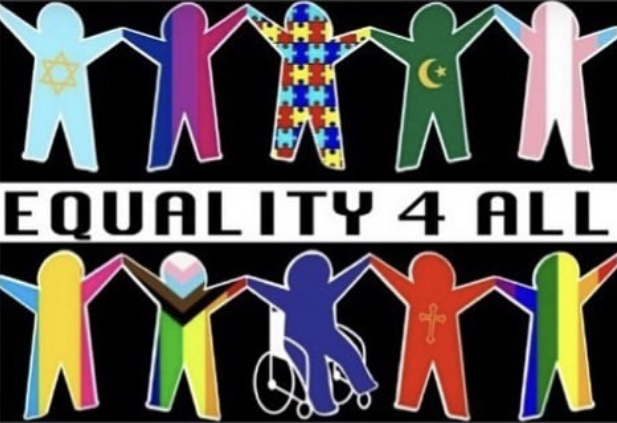 The Equality for All club takes place in room 706 on Mondays during lunch.
"We're a non-judgmental club for all humans who want to co-exist lovingly and peacefully. The Equality For All Club is a safe place for all students to relax and meet others who respect the rights of all humans to be their best, without regard to their sexuality, gender, identity, race, politics, religious beliefs, or disability."
"We ask that our members be: Open-minded, Considerate, Non-judgmental, Caring, and Respectful."
Last year during the pandemic Bradley and Mr. Trantum were the founding members of the school's Equality for All club, then word spread once people started talking about it, and they made an Instagram account.
Even through the pandemic we were able to get together on Zoom during lunch. Some of the fun events we did was watch Twilight, play Among Us, and watch Love Simon on Valentines Day.