Why You Should Watch Samurai Jack
Samurai Jack is probably one of my favorite shows of all time. It is considered one of the greatest animated shows of all time by most of the people who have watched it, and the creator, Genndy Tartakovsky, is responsible for both Dexter's Laboratory and The Powerpuff Girls. Both of the two shows in my experience are vastly more popular than Samurai Jack. There was even a fairly decent amount of hype around the return of the show in its grittier, more serious and artistic return in 2017. Despite this, I am yet to encounter anyone, my age or older, who has seen Genndy's magnum opus.
Ok, so there's a show that I like, and not very many people have seen it? How is this relevant to you? Other than making me happy, why should you watch Samurai Jack? It's simple; if you like animated action, then you should watch Samurai Jack. If you like art and visual story telling, you should watch Samurai Jack. If you want a show you can turn on and leave in the background while you do other things, you should watch Samurai Jack. If you want a show you can pick apart, and study and be impressed by, you should watch Samurai Jack.
So maybe you're still not convinced; maybe you don't know what Samurai Jack is about. Samurai Jack is about a Samurai, destined to defeat an evil demonic overlord name "Aku." At the very beginning of the show, Jack goes up to fight Aku. Jack is winning, but before he defeats Aku, Jack gets sent into the future where Aku rules the world, and must fight his way through while trying to return to the past.
Still not interested? Then maybe you shouldn't watch Samurai Jack, maybe it's not for you. Maybe you don't like sci-fi or fantasy, maybe you don't like cartoons. maybe I just did a bad job selling it to you, but I tried, and I hope that I have at least convinced one person to check it out.
About the Contributor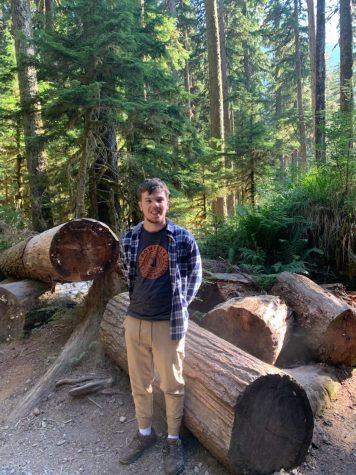 Carter Simpson, staff writer
My name is Carter, and I'm a senior. I like to watch movies, read books, and play video games. I like to talk about movies and entertainment, politics,...