My Brother's Sixteenth Birthday Party
My brother just recently turned 16 and he has never really liked to celebrate his birthdays but this year we decided to throw him a big birthday party. On the day of his party me and my sister went to get our makeup done around six in the morning and we were done around eight. We drove home and I started setting up the chairs and the tables.  My mom was making/preparing snacks like popcorn, cotton candy, jello, gummy dipped in chili with Tamarindo, and she put out Mexican candy. Around eleven my uncle's grupo called La Flecha Roja came and they started setting up for the  party. Around four o'clock people started coming and I started getting ready.  Me, my sister, and my two cousins wore the same dress because we were damas (damas are courts of honor for a big party like a sweet sixteen or a quinceañera).  The videographer came and when mostly everyone was there they were all served spaghetti, rice, beans, and meat with tortillas. We also had shaved ice for the people who finished eating because it was a hot day. A while after people ate, the grupo started playing music for everyone to dance to. We all had fun and we danced and we cut the cake. People started to leave around 12 but a couple of people stayed to help us clean up.
About the Contributor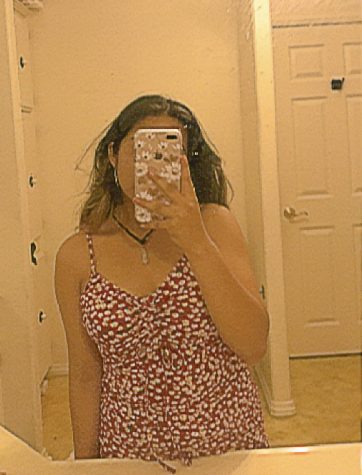 Marisol Poblete, staff writer
Hi, my name is Marisol. I am 14 years old and a freshman.  When I am not at school I like to watch a lot of shows on Netflix and hang out with my family.