Quarantine Pets
During quarantine people worldwide became lonely in their own homes and sought comfort. Lots of people also needed an emotional support animal to help them cope with everything going on. Pets like dogs and cats make great companions and become your best friend. Getting a new puppy or kitten brings joy to people that were having a very difficult time being at home all the time. My parents got me a puppy last July. During that time my mental health had deteriorated and I was not happy at all, not even when I was around my friends. Bringing this puppy into my life made me extremely happy and I wasn't in a slump anymore. I named him Goku and now he is one and a half years old. Throughout the most difficult time of my life he gave me a positive outlet and kept me strong. Emotional support can come from family, friends, pets and even from strangers. Giving positivity to anyone can change their mood or even make their day. Getting an animal to bring comfort in your life can be extremely beneficial in almost every aspect of life.
About the Writer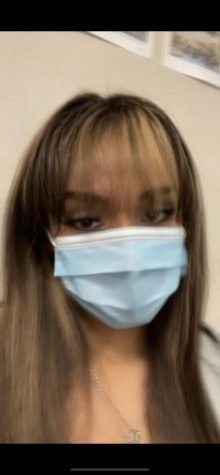 Evangelina Pelayo, staff writer
My name's Evangelina but I mostly go by my nickname, Evi. I've been playing soccer since I was 7 and I am now 16. I have two dogs, Ginger and Goku. My...