Marshall County High School Shooting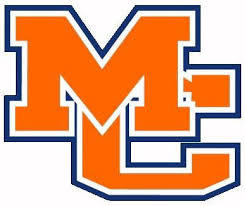 Hang on for a minute...we're trying to find some more stories you might like.
Recently there was a school shooting that took place in Kentucky on Wednesday January 24, where 16 students were injured and 2 were killed. A 15 year old boy, who attended the school, was arrested on the scene and soon after charged with two counts of murder and 12 counts of first degree assault. The young boy, legally, was not supposed to have had access to a gun in the first place, according to "Gifford's Law Center," stating Kentucky laws regarding firearm possession which states that anyone under the age of 18 must not have access to a gun unless he or she is participating in licensed hunting or is at his or her residence with permission by a guardian. When situations that involve children and mass shootings occur, the controversy of whether schools should allow gun power on school grounds is the topic that those within the community argue about. According to a post on twitter by the Associated Press, there had been around 317 complaints of bullying at the high school within a 4 year span, when Kentucky schools' average are 58 and that could possibly be a reason this event took place.
The individuals involved are the students and staff, who were the victims of the shooting, at Marshall County High School, along with the Kentucky State Police, who were the ones contacted about the shooting by the students in the gymnasium.
The main issue with this particular event is that this is not the first time a situation like this has occurred and staff working with children should know the things going on among the students, especially bullying. Another question is, why aren't the parents more cautious with the dangerous weapons in their household? The young boy apparently got the gun from his mother's closet and she was unaware that her son was the shooter. I do not understand the overall concept of putting so many lives in danger and attempting to injure so many.
In order to prevent another event like this happening, parents and staff need to be more alert to the things going on among their students and children. If parents have weapons in a household, they should not be anywhere a child could have access to it. Another solution could be on campus police or security for the safety of children everywhere. This is something that needs to be stopped before it escalates into something bigger. We should not wait until it is too late.