Baby Boom: Celebrities 2020-21
2021 has been a golden year for famous babies. Here are an example of a few.
Initially, COVID-19 brought along a so-called "baby bust," but that does not seem to apply anymore. In these past two years, many celebrity babies have been born, and here are a few examples.
Many knowing her by her role as Caroline on The Vampire Diaries, Candice King welcomed her second baby girl on December 1st, 2020. Named Josephine June, this little girl is perfection! She joins her older sister, Florence May, and two step-siblings. King shared a picture of the newborn holding her finger, captioned "Last week our baby girl flew into the world and into our hearts ♥️ We love you Josephine June King! 12/1/20," King updates her Instagram frequently, sometimes showing her little girl, who will be a year old in a few months.
Queen of rap, Nicki Minaj, is now a mommy! Minaj gave birth to her first child, a son whose name has not been announced to the world yet, but goes by the alias "Papa Bear." He was born on September 30, 2020, joining his famous mother and father, Kenneth Petty. While it seems Minaj prefers to keep her baby business on the down-low, it is still worth mentioning a hello and welcome to the world!
Miss Rosie "Ro" Joseph, daughter of Twenty One Pilot's lead singer, Tyler Joseph, was welcomed on February 9th, 2020. Joseph and his wife, Jenna Joseph, announced their pregnancy on stage at a concert in September of 2019. Rosie is the couple's first child, however a few days prior to this article being written, the Josephs announced the pregnancy of their second baby! On stage at the 2021 VMA's, while singing his new hit single, Saturday, Joseph told the crowd "My wife is pregnant! I didn't want to text everybody, so I thought I'd let you know right now." Congratulations to them, and best of luck!
Super model Gigi Hadid and partner Zayn Malik (from popular boyband, One Direction) shared the news of their first-born baby girl's birth in September of 2020. They had previously shared the news quite secretly; it seems they want to keep their child out of the limelight. Announced at 4 months old, the couple shared with the world that the little girl's name is Khai Hadid Malik. Now aged at about a year old, this lovely girl has not been allowed to be photographed or filmed. Most of the Hadid-Malik fans have been respectful, and just happy that they get to hear about her!
Kylie Jenner is no match for the likes of TikTok and Instagram fans! Mother to 3 year old Stormi Webster with Travis Scott, famous rapper, this celebrity is no beginner to hiding her pregnancies. When she announced Stormi's birth, the world was shocked to say the least. However, this time around… well, people grew smarter. One user on TikTok, @carolinecaresalot, went viral for her sleuthing skills. In her video, she pointed out that none of Kylie's friends posted birthday pictures among other things, but the biggest clue was her nails. Yes, that's right. Kylie's manicures were not matching with the timeframe of the pictures she was posting. Recently, the star took to Instagram Reels to announce her pregnancy with her second baby. As of now, we don't know how far along she is or what the gender is, but it is speculated that the baby will be born sometime early 2022.
Celebrities having babies is nothing new, however it is an exciting aspect of entertainment. Congratulations to all, and we wish you the very, very best!
About the Contributor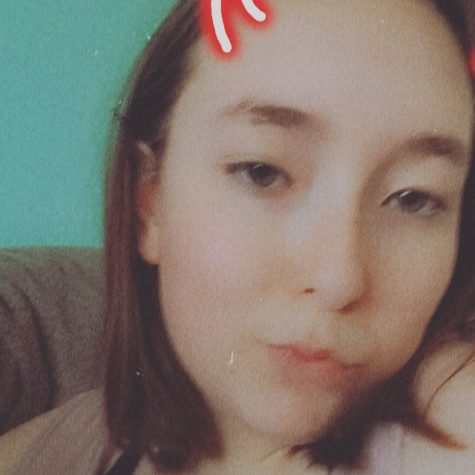 Hannah Neal
Hello! My name is Hannah. I'm a senior and a water polo player! I've always loved writing, and I'm super excited to get to write for the school! My favorite...