The Owl House and Why It's My Favorite
The Owl House has been my favorite show for a while now. The Owl House is a fantasy television show on Disney channel and Disney XD. The show starts off when Luz is going off to camp due to getting in trouble at school for having a great imagination but she ends up stumbling upon a portal to a magical realm where she befriends a witch and a tiny warrior. Even though Luz has no magical powers, Luz chooses to stay in the boiling isles to pursue her dream of becoming a witch. So far there are only two seasons and 29 episodes. The animation is so cute and the creator's name is Dana Terrance and the first episode aired January 10, 2020 and season two started June 12, 2020. I really enjoyed watching these characters grow mentally and physically; I was overjoyed when they introduced new characters. And there is so much LGBTQ+ representation and they are cannon even if Dana Terrance is having some difficulty persuading Disney with her boyfriend Alex Hirsch, creator or my favorite show in 2014 Gravity falls. So these are some of the cannon LGBTQ+ characters in the Owl House. Luz is bisexual and Raine is non-binary but the fandom says Amity is a lesbian. We don't know for sure if Disney will let Dana Terrance continue the show or just leave it off on season two. My favorite characters are Willow, Luz, Lilith, and Raine. I don't know exactly why or how but they just make me happy. Whenever I'm having a bad day I watch the Owl House on Youtube, not full episodes but just clips and even though it's just clips I know what happens next. These are some of the reasons why the Owl House is my favorite show.
About the Contributor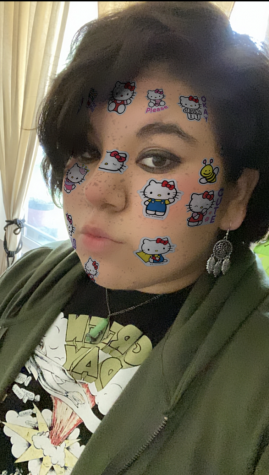 Abigail Neri, staff writer
Hi my name is Abigail Neri, I am a junior at Elsinore High School. I like to make earrings, bracelets, and necklaces. I also sing, draw, paint, and sketch....