Missing in Action: Gabby Petito
In late August, Gabby Petito went missing. Here is her story, and what's happening with her case.
Born March 19, 1999, Gabrielle "Gabby" Petito was welcomed into this world by parents Christopher and Roberta. She was from Blue Point, New York, and that's incidentally where she met her future fiancee Brian Laundrie. She graduated in 2017 and started dating Laundrie as of March 2019. Their relationship was rocky, as said by her mother, but nothing too concerning. In July of 2020, Gabby got engaged to Laundrie. In July 2021, they left for a trip across the country together. Her life was relatively normal and nice, at least until the unthinkable happened.
The trouble started on August 12, 2021 when a witness called 9-1-1 for a major fight between Gabby and her fiancee. It is said that Laundrie had slapped her, and she was "punching his arm." It appeared that Laundrie was trying to leave Gabby with her phone. However, they eventually got in the car. Police stopped them near a national park, finding Gabby crying and breaking down. She could barely talk, so scared and upset that she wasn't able to string together a sentence. After being told by Gabby that she was having "personal issues," the police decided to treat the situation like a mental health problem instead of domestic abuse. It was noticed later on, Gabby seemed to have major separation anxiety about leaving Laundrie. She did not want to leave him, slapping and hitting him and crying. Eventually, the police arranged for Laundrie to spend the night in a hotel and for Gabby to sleep in the car.
On August 24th, staff remembers Gabby staying at their hotel. She kept talking to her parents, not raising any suspicion until she started sounding "weird" and unlike her. The last message she sent was "No service in Yosemite," which concerned her mother. Her mother, Roberta, voiced uncertainty that her daughter had been the one talking to her these past days, and she had a bad feeling.
With good reason, of course. Laundrie returned to their home in Florida on September 1st without Gabby, and on September 11th, Gabby was reported missing. However, it wasn't until September 14th that investigations started on Laundrie's van, and the next day he became a person of interest. Refusing to speak to anyone, Laundrie and his parents went off the record for a little while. Then, after not hearing from him in three days, his parents reported Laundrie as missing. The FBI looked for him, but alas, he was nowhere to be found.
A few days later, on September 19th, human remains were found that matched Gabby's description. Further investigation proved that it was indeed her, and her death was ruled a homicide.
As of now, Laundrie is still missing. He recently livestreamed on his Instagram account, @bizzare_design_, showing a random body of water. Even that is suspicious, as it was a very clear video (unusual for livestreams) and only a few seconds long. It appears he's either playing games, showing that he is still free and on the run, or it was an accident.
Gabby Petito was murdered in cold blood, and her killer is loose. This isn't fair, and her story needs to be told. While we look for Brian Laundrie, please remember her story.
If you or someone you know has any tips on the case, please call 303-629-7171 AND/OR report to fib.gov/petito. You may also report to your local FBI office.
About the Contributor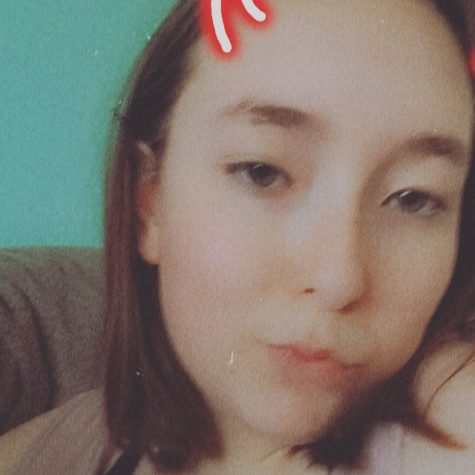 Hannah Neal
Hello! My name is Hannah. I'm a senior and a water polo player! I've always loved writing, and I'm super excited to get to write for the school! My favorite...