Audiobooks
Audiobooks are a way to listen to books while doing homework, chores, or even just laying in bed when you don't want to do anything else. There are different ways to listen to these books, whether getting a CD or buying it digitally on your computer or phone.
Personally, it's hard for me to listen to audiobooks sometimes. I have to be doing certain things. It's not something I can play in the background while doing homework because I actually want to take in the information it's presenting. I often get bored when listening to audiobooks while laying in bed and feel the need to move around and get up. I've found that's it's best to listen to them while doing chores. If I have to clean my room but I don't want to, I'll just play an audiobook so I don't have to think about cleaning my room.
Audiobooks are very productive if you want to read more. If you can pay attention enough, it's a way to read when you're doing something where you can't hold a physical copy in your hand. A lot of books are turned into audiobooks, and in some cases, listening to an audiobook can be more exciting than reading the physical version.
About the Contributor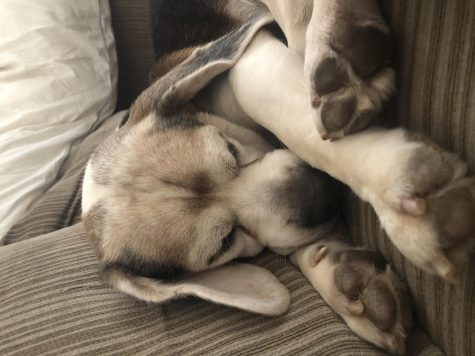 Allykay Williams, staff writer
Hi! My name is Allykay. I am a freshman at Elsinore High School. In my spare time, I like to write, read, draw, and play with my dogs. The dog in my picture...