Pokemon Sword Review
Pokemon Sword is the latest main series entry in the very popular Pokemon series released in November of 2019. Since the game released it has been quite divisive among fans of the series with many saying it's good and many others saying it is the worst in the series. Today I am going to give my own thoughts and opinions on Pokemon Sword and see if it holds up.
Pokemon sword is the first main Pokemon game to be released on a home console; all previous games in the series have been released on handheld consoles like the DS. Since this game is on a home console the graphics are quite nice looking compared to other Pokemon games. However, there are still some graphical issues here and there but I can't say I blame the game since the team behind Pokemon games are likely new to making games on home consoles which is more difficult than doing so on a handheld.
What isn't so forgivable is the gameplay. Pokemon has always been a simple game and this isn't a bad thing since its target demographic is children; however, Pokemon is also a series enjoyed by people of all ages which is why I'm disappointed with just how easy this game is. Like I said this is a game that is enjoyed by younger players, which is fine, however, I think allowing players to select an easy or hard setting at the beginning of the game would have been nice so that older players would feel more challenge. While playing Pokemon Sword I honestly just got bored, I was the one shooting every Pokemon battle I was in with zero effort and progressing through the game at what felt like a snail's pace. I was also bored of the story which, while not bad, suffers from the game's easiness. For instance, a character will tell me how powerful this person or Pokemon is but that doesn't translate to gameplay when I beat them so easily. It's like there was never a fight and when I know I can beat anyone with no effort there isn't any tension in the story and it all becomes inconsequential. A lot of this game's issues come with just how ridiculously easy it is, something that could have been easily fixed with the inclusion of a difficulty selector, but through updates we never got that and honestly I just don't see the point anymore. Even if this game were more difficult Pokemon Sword overall feels uninspired and bland. The new gigamax mechanic is boring and far inferior to the mega evolutions introduced in earlier games which is not present here. The game is boring and doesn't introduce anything really new to the series that makes it worth playing over other games in the Pokemon series, even the new Pokemon introduced are not very interesting. The legendary Pokemon here look dumb and the starters are very generic. There are some good ideas like being able to customize your trainer even more than previous games and being able to see Pokemon in the wild but other than a few good things over all I would say this game is not what it could be, being the first Pokemon game introduced to consoles.
Pokemon Sword is an uninspired mess that suffers from so-so graphics, boring shallow gameplay with no difficulty options, and an overall inconsequential plot. This game was very disappointing to me so I am giving it a 4/10 thank you for reading. I will be reviewing more games and giving my opinions whether they be positive or negative.
About the Contributor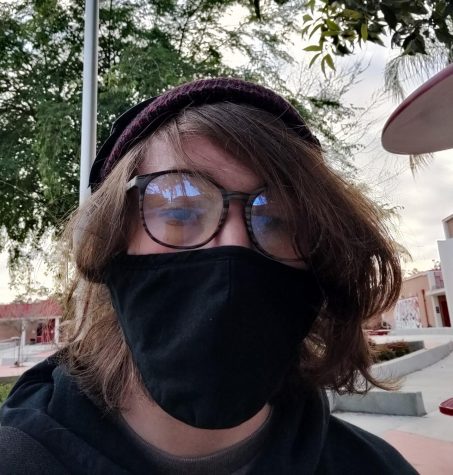 Toby Purcell, staff writer
Hello, I am Toby Purcell. I am currently a 12th grader at Elsinore High School. I enjoy gaming and film. You can expect to find articles of me reviewing...