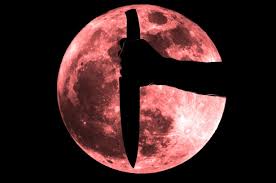 Now that it's October, we're starting to see horror stuff everywhere. From spooky decorations to new horror movies to scary books getting released, it's impossible to not see that Halloween is coming about.
I, personally, am not a big fan of horror. I can't do blood and guts without getting very nauseous. I watched fifteen minutes of the Scream TV show before I felt like I was going to be sick. The bad thing is I like horror, in some way. I like reading about the plots and monsters from horror movies. So I usually just stick to reading movie reviews.
I watched one of the first horror movies I've ever watched a couple of weeks ago, Lights Out. It wasn't particularly scary, it couldn't be to keep it's PG-13 rating, but I still had nightmares. Granted, they didn't happen until a week after and my mom was more scared than me, but I quickly realized that horror movies aren't for me.
So, recently, I've been trying to get into horror books. I've started reading Pretty Girls by Karin Slaughter, a book about two sisters who reconnect twenty years after their older sister's murder to try and solve what happened to her once and for all. So far it's really good, but I'm trying to tip toe around it because I've heard it gets graphic. There's a list of horror books I want to try to read including Gone Girl by Gillian Flynn, The Exorcist by William Peter Blatty, and Red Dragon by Thomas Harris. I've tried to read some Stephen King, but his writing style just isn't for me. It's very dense and hard for me to get connected to the story.
Horror is a very popular genre. Some love it, some hate it, but I'm trying to dip my toes into it.