Percy Jackson and the Olympian: The Lightning Thief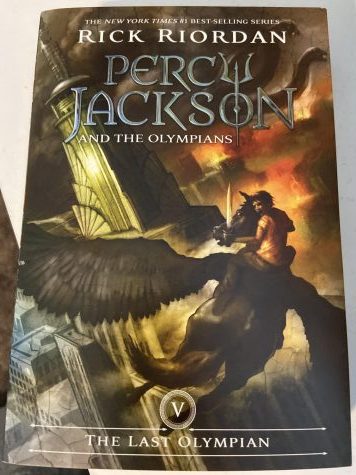 Zeus meets Poseidon at the top of a building accusing his demi-god son, Percy Jackson, of stealing Zeus's master lightning bolt. Poseidon reminds his brother that Percy thinks he is a normal kid and is unaware of his true identity. But Zeus declares that unless the bolt is returned to Mount Olympian before midnight of the Summer Solstice, in two weeks, war will be waged between all the gods. Sixteen-year-old Percy struggles with dyslexia and has trouble staying focused in school and one day his school went on a field trip and he was attacked by a Fury who was posed as his teacher. The Fury was demanding the bolt. Percy's friend Grover Underwood  and his Latin teacher Mr. Brunner helped scare off the Fury. The teacher gives Percy a pen that he says is a powerful  weapon and instructed Grover to take Percy to his mom Sally and then to Camp Half-Blood. While on their way to that camp they see a minotaur who killed his mother. Waking up three days later Percy discovers that he is the son 0f Poseidon. Percy meets the other demi-gods and made a friend with the daughter of Athena, Annabeth, and camp leader Luke Castellan, son of Hermes. Percy is later visited by an apparition of Hades that they have taken his mom to the underworld  to trade for the lightning bolt. Determined to rescue his mother, Percy sets off to the underworld with Grover and Annabeth. Luke gives Percy a map with the locations of three green pearls that belong to Persephone the "wife of Hades" that will allow them to escape the underworld. She also gives him a pair of flying shoes and Luke's favorite shield.  In New Jersey they have an encounter with Medusa at a garden center and they have a battle with her and retrieve the first green pearl. At the Parthenon in Nashville they get the second green pearl off the crown from the statue of Athena and after getting the pearl they where ambushed by a Hydra that Grover kills with Medusa's head. They later arrive at Lotus Hotel and Casino in Las Vegas to get the third pearl, however they later forget about their mission after eating Lotus Flowers that made them lose sense of time. After a while Percy heard a voice inside his head that told him not to eat the flowers. Percy gets Grover and Anna out of the "Flower Affect" and they retrieve the third pearl. After having all three pearls Percy and his friends enter the underworld. When they are in the underworld they encounter Hades and his wife Persephone. Hades soon realizes that the bolt is in the shield that Luke gave Percy. Hades tries to kill them but his wife turns on Hades and lets them leave. They were one pearl short so they left Grover in the underworld after he volunteered. Percy, Annabeth and his mother leave the underworld and teleport to the Empire State Building which is a the entrance of Mount Olympus. As they enter Mount Olympus they are ambushed by Luke who says that he stole the bolt to demolish Mount Olympus and establish Demi-God rule. After a battle Percy defeats Luke and returns the bolt to Zeus and reconnects with his father. Afterward he is reunited with his friends Grover and Annabeth.
About the Contributor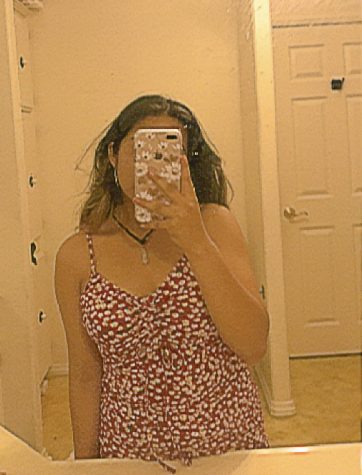 Marisol Poblete, staff writer
Hi, my name is Marisol. I am 14 years old and a freshman.  When I am not at school I like to watch a lot of shows on Netflix and hang out with my family.