Boo'd Up Halloween
Everyone knows that fall is the time for love.  There's nothing better than enjoying fall activities such as going to the pumpkin patch and having movie nights with your significant other, and even going to fairs and festivals.  Halloween (if you both celebrate it) is another fun fall activity to plan out with your partner and I might have just the thing to do this year.
Boo baskets or spooky baskets are a great way to have fun with your partner and show them how much you care.  The concept of the baskets is simple, you start off with some kind of basket, preferably a trick or treat bucket or Halloween oriented basket.  Then fill it with things such as their favorite candy, snacks and maybe even a drink.  You can also fill it with small gifts based on their interests and likes.  The best part is you can also include small activities to do together such as painting or scary movies to watch.  The possibilities really are endless, but a little effort to create one of these boo baskets will make a night full of fun for the both of you.
About the Contributor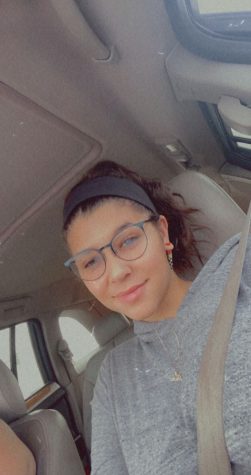 Haley Gilson, staff writer
Hi, my name is Haley Gilson and I'm a senior at Elsinore High School.  When I'm not at school I like spending time with my friends and family.  I...