Fractured
Warning; SPOILERS
Fractured is a thriller/psychological thriller movie. It starts with Ray, his wife Joanne and their little daughter Peri driving back home after spending Thanksgiving with Joanne's parents. Ray and Joanne were arguing about their relationship while little Peri was listening to music and all of the sudden it stops. so she told her dad and he said he was going to stop at the gas station. Ray was getting the batteries (well that's what he said) he also bought two little bottles of liquor and a coffee for himself. When Peri and her mom came back Peri told her mom that she forgot her mirror in the restroom. So Joanne went back and Ray was to distracted by his drink that he didn't see Peri wondering off. When Ray realized that Peri wasn't there he started to look for her and when he found her he didn't know what to do. She was near a deserted construction site trying to get a balloon stuck in rebar. But when she turns around there was a stray dog barking at her so she took a step back, getting closer to the exposed pit. Ray tries to throw a rock at the dog but it causes Peri and him to fall into the hole and hit both of their heads. When he wakes up he sees Peri in the arms of Joanne but he only sees that she has an injured arm so they go to the doctor. He spends hours in the hospital without knowing anything about his daughter. Later on they ask them if they would like to donate her organs, which they decline. So after she and Joanne go to the basement for x-rays. Ray falls asleep and when he wakes up he can't find either of them so he gets worried. So he asks for them and they told him that there was no record of them. And the nurse tells him that he came alone to get check his head injury. So he got mad and went and look for them. He got past the security and once he got to the basement he saw that the doctor was going to cut open his daughter for the organs so he runs away with his daughter in his arms and Joanne drugged. When he gets to the car he drives away. And at the end it shows that Peri and Joanne where dead this whole time in the trunk of his car.
About the Contributor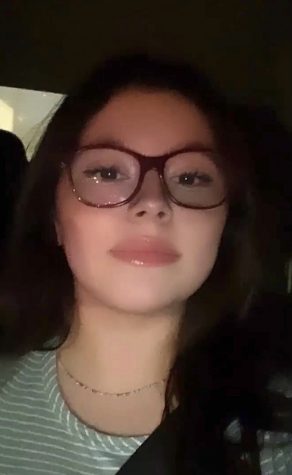 Rebecca Perez Dominguez, staff writer
Hello my name is Rebecca and I'm a junior at Elsinore High. I like to hang with friends and have a good time. I can be an extrovert but also introverted...