Return of the Obra Dinn is a Very Unique Game
Return of the Obra Dinn is a game made by Lucas Pope. In this game you play as an insurance investigator, investigating the ship known as the Obra Dinn. The Obra Dinn set sail in 1801 but never returned. The year is now 1807 and the Obra Dinn mysteriously returned yet everybody on board is dead. Throughout the game you have only two items, those being a book and a compass. The book has a list of all members on board the ship, a picture with the face of everybody on board, and a map of the different decks on the ship. There is also some other miscellaneous information such as what people like the bosun and midshipmen do but the bulk of the book are blank pages with different chapters. Throughout the game the player traverses different chapters in memories. The player accesses these memories by using the compass on dead bodies left on the ship and in other memories. In these memories there is audio of the last few moments that person was alive until eventually cutting back onto the ship where the person died in a freeze frame of that moment. When the game freezes the player can walk around the area to find other people at the scene. There are ten chapters to explore memories in: loose cargo, a bitter cold, murder, the calling, unholy captives, soldiers of the sea, the doom, bargain, the escape and the end. They do not go in order as the game jumps around a lot. After collecting every memory you have the option of leaving the Obra Dinn to unlock the last chapter, which is bargain. Although you can leave that does not mean that you should. Through the entire game your goal is to identify, find the fate of, and if relevant, who killed everyone on board the ship (there are sixty people on the ship). You figure out everybody's fate by analyzing every memory but not all of them will be named so you will mostly be looking for details such as where they are, what they're doing, what they're wearing, who they're talking to, who do they see has higher authority over them or vice versa. Return of the Obra Dinn is a good but also quite hard logical deduction game.
About the Contributor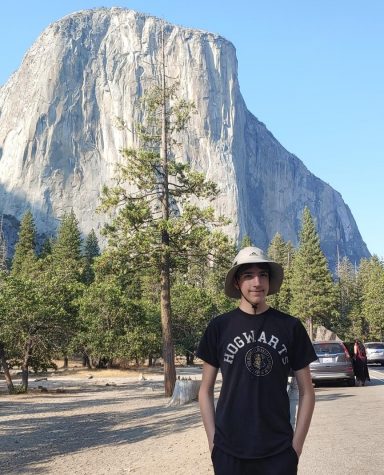 Asher Coogan, staff writer
I'm Asher I play video games and like to play music as well. I love space and want to dedicate my self to studying it.