City of Bones Review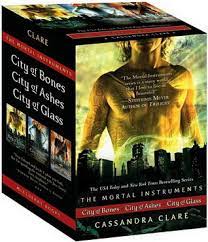 City of Bones is the first book in The Mortal Instruments series written by Cassandra Clare, published in 2007. It follows Clary Fray as she is snatched out of her own world and is pushed into the magical and dangerous world of the Shadowhunters, mysterious people who hunt demons for a living to protect the normal people.
I read this book for the first time in sixth grade and The Mortal Instruments quickly became one of my favorite series. I reread it again in eighth grade and didn't see the magic I had seen the first time and ended up stopping around the halfway mark of the sixth book. I just read the first book for the first time again and here are my thoughts about it.
City of Bones, to me, is an alright book. If I were to rate it out of five, it'd be around a three. It's not horrible and it's not the best. Learning about the Shadowhunters was really fun, but their belief that humans are inferior got a little annoying after a while, especially when they mention it often. Learning about runes and all the weapons they use to kill demons was exciting as was learning about all the different creatures.
The characters are fun and Cassandra Clare does do good at introducing interesting characters, such as Raphael and Magnus. I had gone in with the misconception that Clary was a bland and annoying character, but I soon realized that wasn't the case. Clary is funny when she's with her best friend, Simon, and is independent. Alec and Izzy, the Lightwood kids, are adorable. And watching their relationship and how protective they are over each other is something that's high on my list of pros about this book. Simon is funny when he isn't complaining about Clary being with Jace because he feels like he should date her instead since they've been friends for so long. But I guess a best friend and bad boy love triangle, especially where the best friend felt entitled to the main character's affection, was the staple for 2000's era young adult books.
Jace is really the only character I don't like. He's a carbon copy of every other young adult love interest. He's annoying, he's rude, he thinks he's funny but he's actually not, and he has some issues and believes he can't love any one because of his inner turmoil. Cassandra Clare does the exact same thing for her prequel series, The Infernal Devices. In my opinion, the book would have been so much better without Jace. But a lot of people like him, so I guess Cassandra Clare did something right when including him.
To me, City of Bones is fun. It's not something to be taken too seriously. If you treat it like it's supposed to be wonderful, you'll more than likely be disappointed. If you don't look too closely, it's really enjoyable.
About the Contributor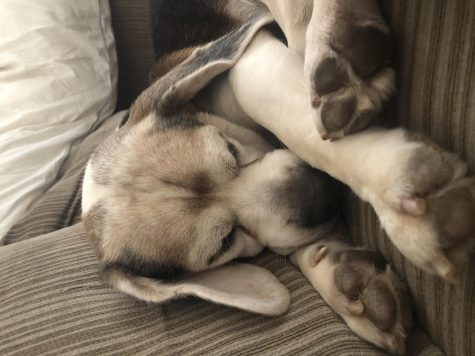 Allykay Williams, staff writer
Hi! My name is Allykay. I am a freshman at Elsinore High School. In my spare time, I like to write, read, draw, and play with my dogs. The dog in my picture...