Review on The New Halloween Kills
The brand New Halloween Kills movie was great. If you are into horror and Michael Myers, you will love this movie as much as I did. The movie starts off strong, straight into the Halloween season and murders. Michael Myers really did a number on the town and got everyone going insane because of what he did to the town in the past. Spoiler if you haven't watched it yet…
A couple of my favorite parts were when Michael went back to his old house and scared this couple and Little John grabbed the big knife and then Big John grabbed the small knife. I thought this part was funny because they both grabbed the opposite sizes of knives compared to their names. Another one of my favorite parts was the very ending when everyone starting hitting Michael and he just let them until he was just lying there on the ground, they had thought he was finally dead. He got up and starting killing everyone around him and eventually that entire town would be dead soon. Overall the movie was great and I would definitely recommend it to anyone, if you normally get scared watching horror films bring someone that isn't to help you through the movie.
About the Writer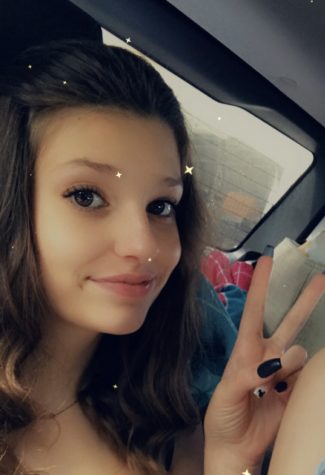 Brenna McMillan, staff writer
Hi my name is Brenna, I am a freshman at Elsinore high School! Most of the time I'm at school working or playing volleyball or hanging out with my friends....