Difficulty Making Decisions

It's hard making a decision when you really want to choose or do both things. They're both at the same time so you'll have to choose one over the other, or maybe you're at a store and can only pick one candy and don't know which one to choose. These decisions are hard sometimes, but eventually you have to pick one. You could make a pros and cons list to maybe to help you decide, or ask your friends for their opinion on the better option, or even ask someone random. Right now I have one of these difficult decisions. I could either go to the pink out football game, or go to Knotts Scary Farm. I might make a pro and cons list or ask around but I have to decide before school ends. I have really wanted to go to Knotts Scary Farm for a while now. On the other hand me and my friends have been planning what we're going to wear and getting paint to put on ourselves to support cancer awareness at the Varsity football game. I was supposed to be suprised by going to Knotts Scary Farm, but I ended up finding out early because I wanted to go to the football game and support cancer awareness. I also have wanted to go to Scary Farm a lot. Whatever decision I make is going to be fun but on the other hand I will be sad I missed the other thing. This also might be the last home Varsity Football game, I don't know if it is but I missed the last one, and it was when the announced Homecoming Queen. I will make my decision eventually, but just know that everyday we make difficult decisions but you're not always alone trying to figure out what to do.
About the Contributor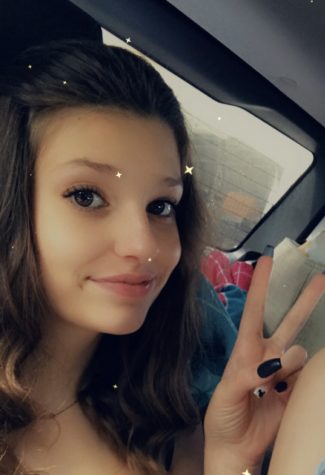 Brenna McMillan, staff writer
Hi my name is Brenna, I am a freshman at Elsinore high School! Most of the time I'm at school working or playing volleyball or hanging out with my friends....