Activities to Do On Halloween
On Halloween there are many things you could do to have a good time. Halloween's main event is trick-or-treating. All the kids and teens will be running around neighborhood to neighborhood collecting candy to eat later and have a sugar crash. If you're too old to trick-or-treat you might want to help pass out candy, or go to a Halloween party, or chill and relax with friends. There are all kinds of things going on, like Knotts' Scary Farm, or Halloween mazes. The things you could do are endless: fairs, carnivals, pumpkin patches, scaring your friends or neighbors, or even making cute Halloween treats. If you really wanted to scare some people you could dress up and go around your neighborhood having fun scaring people or you could scare your own family too. There are so many things to do but one of my favorites is running around with my friend collecting candy, bringing it back to my house and going back out to collect more. I love my neighborhood–we get full size candy bars sometimes, lots of little candies, just a lot of sweet and sour to go around. We love trading the candy we don't want for something good! Stay safe and have a great Halloween!!
About the Writer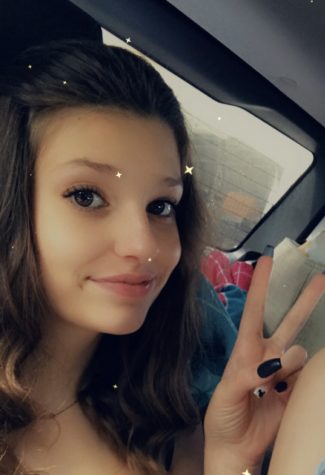 Brenna McMillan, staff writer
Hi my name is Brenna, I am a freshman at Elsinore high School! Most of the time I'm at school working or playing volleyball or hanging out with my friends....