Dual Enrollment
Hang on for a minute...we're trying to find some more stories you might like.

Dual enrollment is a college course being offered to students who are looking to advance their knowledge away from average classes. It is directed to anyone who is capable of passing the Accuplacer and is ready to take on the task of stepping up their game. The courses are taken as if you are a college student and you will be treated like a college student which can either benefit you or quite the opposite.
The classes are definitely worth the experience due to the environment in which you are surrounded. The grades are weighted and differ from the Advanced Placement courses (AP) in the sense that if you pass the class with a C or higher, you automatically receive college credits that can be transferred from MSJC to colleges of your choosing.
It is definitely recommended to take a course if you think you are ready for the task because that is all that is necessary, is to be prepared.
In addition, it is free.
About the Writer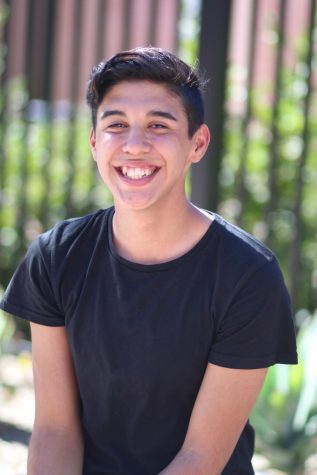 Kenneth Salas, Staff Writer
Kenneth Salas likes to hang out with friends and work on small time drawing projects. Hiking is a fun hobby of his along with longboarding. One of his stronger skills is in writing rather than math-related subjects and he is academically inclined. Shout out to the boys: Nayely Arbaugh, Edward Felix, Jeffery Munoz, and Michael...