Review: Samsung AKG Wired Earbuds
These earbuds are widely known for coming with your new phone (Samsung). If your phone includes these earbuds, surprisingly they are very high quality and have a durable feel to them, and the audio is on another level. They are amazing quality and you can even feel the bass, although the only flaw I see is that they seem to get tangled up very frequently and when you try to fix them they loop around again! All in all these earbuds are very good if you just want to listen to music or watch a movie on your phone. If you'd like to buy them separately from the phone they are actually very cheap coming in at $10.
About the Contributor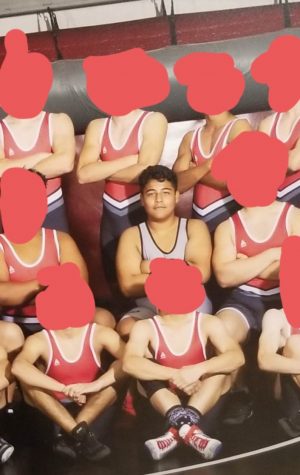 Eric Martinez, staff writer
My name is Eric Martinez. I wrestle for EHS, play ukulele, enjoy weight lifting, and boxing.