A Day In My Crazy Life Baking With My Best Friend
During the summer my best friend and I love to bake and make treats together. We always walk down to Grocery Outlet because it's close and has all the things we would need to make a delicious treat. I think our favorite things to make are brownies and cookies, because they're easy and easier to give to our neighbors. Out of nowhere we will decide to bake something delicious. Most of the time we end up giving the treats to our neighbors out of kindness. Sometimes we'll take requests from them just to get an idea of what they'd like to try next. I'm so excited for the holidays because then me and my best friend get to make all the fun holiday treats we want. Just the other day we were talking about making CHRISTMAS COOKIES!!! It's going to be exciting seeing my best friend come down for the holidays, just to do all the fun things we love. I'd say baking treats for people is one of our favorite things to do besides spending time together. Hopefully we will get to bake more soon!
About the Contributor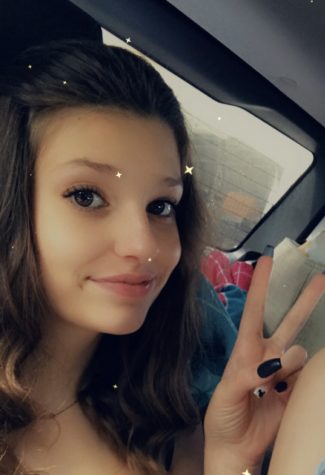 Brenna McMillan, staff writer
Hi my name is Brenna, I am a freshman at Elsinore high School! Most of the time I'm at school working or playing volleyball or hanging out with my friends....