Yu-Gi-Oh! Archetypes: Blue-Eyes White Dragon
Hang on for a minute...we're trying to find some more stories you might like.
Blue-Eyes White Dragon is most likely the most popular and beloved monster for the Yu-Gi-Oh! franchise. Blue-Eyes has its own attack named, "Burst Stream of Destruction." He has an alternative monster named Blue-Eyes Alternative white dragon, which is immensely easy to summon because upon revealing a Blue-Eyes white dragon from your hand you can special summon it from your hand. Although the original is a normal monster, the alternative has an effect where it can destroy a monster on the field in exchange for not attacking that same turn, but it can be used once per turn making it virtually impossible to overcome him. He also has many ways of searching for his cards like "Melody of the Awakening," which by discarding a card you can add up to two dragon type monsters with 3000 or more attack and 2500 or less defense, and in case you didn't know Blue-Eyes as well as Blue-Eyes Alternative have 3000 attack and 2500 defense.
Photo: The photo is one of Blue-Eyes White Dragon's many alternative artworks.
About the Writer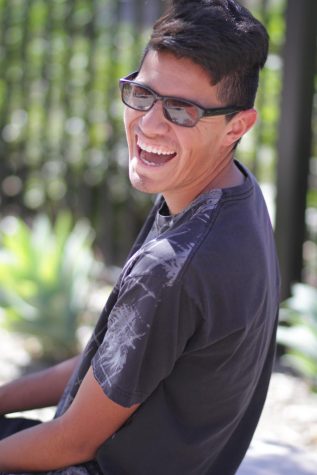 Jeffrey Munoz, Staff Writer
Jeffrey likes to eat and sleep. He likes going on long walks on the beach. Senior at Elsinore High School. Shout out to the boys: Kenneth Robert Salas, Edward Felix Felix, Michael David Alvarado, Arnikin Nik Phommatha.