Avatar: The Last Airbender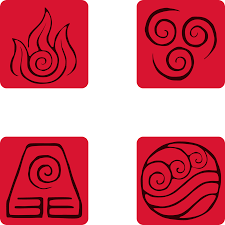 Avatar: The Last Airbender is a show that aired from 2005 to 2008. On IMBd, it's rated at number 1 on the list of 'IMDb's top 100 Animated Series' with a rating of 9.3. This show is beloved by many, and they love it for good reasons. I grew up watching the reruns of Avatar: The Last Airbender. They ran on school days and too early for me to be awake. All of the episodes of Avatar: The Last Airbender were set to record so I could watch them while I sat waiting for the bus. However, I never really got the full experience because I never saw the full first season before I stopped watching it. About two years ago, I watched the full show for the first time, and I've just started rewatching it recently.
Avatar: The Last Airbender follows the adventure of Aang. Aang is the avatar, the only person who is able to master all four elements (fire, earth, water, and air) while also being tasked with keeping the world's peace. At the start of the show, Aang has been missing for 100 years, though he doesn't know it, because he was trapped in ice. He is found by Katara and Sokka, two siblings of the Southern Water Tribe. Aang learns that while he was gone, the Fire Nation waged war against everybody else. Aang knows that he has to take on the task of being avatar to save the world despite the fact he once ran away from it. Katara and Sokka help him as he travels across the world to learn all four elements. Joining them is Aang's sky bison, Appa, and a pet lemur named Momo.
Avatar: The Last Airbender is one of those shows that manages to balance out humor with seriousness. There's some episodes that you laugh at excessively and some episodes that make you want to cry. It's almost impossible to not care for all the characters. Even the bad characters are done well. Azula, Ozai, and the lesser villains are all believable and interesting. The world and customs of all the different villages and tribes are fun to learn, almost as fun as learning about bending and watching people master it. There isn't much to complain about, at least, not in my opinion. It's 3 seasons long, and I think it's worth every episode.
About the Contributor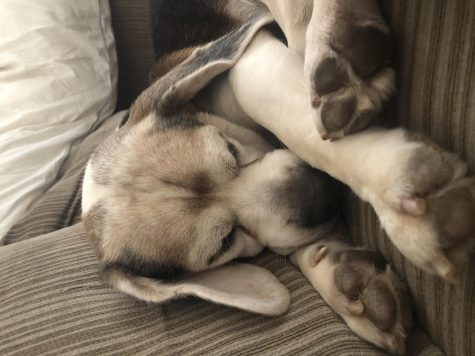 Allykay Williams, staff writer
Hi! My name is Allykay. I am a freshman at Elsinore High School. In my spare time, I like to write, read, draw, and play with my dogs. The dog in my picture...