My Favorite Genres
There are many genres when it comes to reading, such as mystery, horror, and non-fiction. Usually, only a few strike with readers. Here are my favorite genres.
Contemporary is probably my third favorite. I feel like it could go really good or really bad. There's books such as Radio Silence, which I loved, and then there's books like Only Mostly Devastated, which I didn't love as much. I think one of the common mistakes someone can make while writing contemporary is not making the characters realistic enough. Especially with writing teenagers, I feel like some authors can't write realistic characters. When the characters are done right, though, it can be very good.
Another one of my favorite genres is historical fiction. I've always been interested in history and learning about certain time periods while also getting attached to characters and learning about the events through them. The Seven Husbands of Evelyn Hugo is an example of a really good historical fiction book. It takes place in the 1920's and follows Evelyn Hugo as she recalls her life as a famous actress. I read it recently and it only solidified my love for this genre.
My favorite genre is fantasy. My most read genre is fantasy. I love reading about the magic systems and the fake worlds that authors create. Fantasy is such a broad genre that it's nearly impossible to not find something you like. There's books like Harry Potter and The Mortal Instruments. It's been my favorite genre for many years, and it'll probably be favorite for years to come.
About the Contributor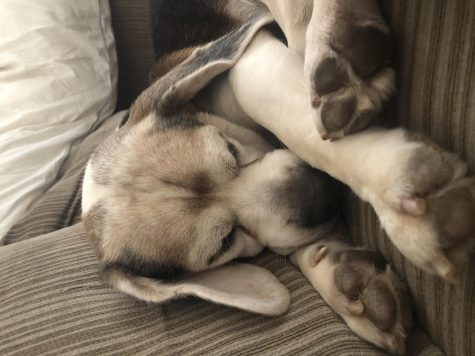 Allykay Williams, staff writer
Hi! My name is Allykay. I am a freshman at Elsinore High School. In my spare time, I like to write, read, draw, and play with my dogs. The dog in my picture...