Michael's Super Fantastic Food Reviews-Eggo Waffles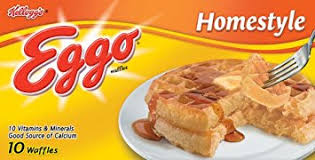 Hang on for a minute...we're trying to find some more stories you might like.
Eggo Waffles are the perfect breakfast for people who want a fast, tasty meal in the morning. They are fast and easy to make because all you need is a simple toaster. They are cheap and you can buy in bulk. Since they can be frozen until you want to eat them they are a nice thing to buy for a family or single person who wants a fast meal everyone in a while or every day.