My Winter Break!
After I finished all my finals and it was time to go home my winter break started. It was fun, chaotic, crazy, loud, peaceful, and amazing! The first week of winter break I was crazy busy. I started it off by shopping for Christmas and just trying to get ready so we could visit family. On Christmas Eve we saw all my dad's side of the family and celebrated with them. Then Christmas Day we saw most of my mom's side. After Christmas New Year's was coming up and we had to get the house ready so my mom's childhood best friend could come over and celebrate with us. New Year's was great, watching the fireworks and celebrating the new year. The rest of my break I hung out with friends and family and some days I watched my siblings and chilled at the house binging You on Netflix. At the end of the break I went to Knott's Berry Farm to celebrate my birthday! It was the best time I've ever had, and I definitely want to go again soon. I hope you enjoyed reading a little about how my amazing winter break went.
About the Contributor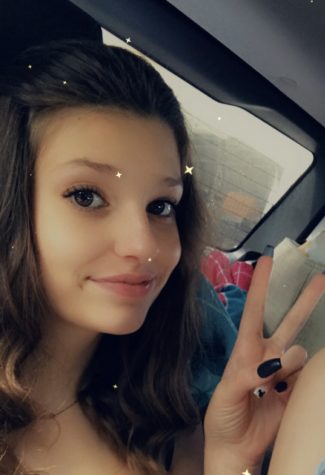 Brenna McMillan, staff writer
Hi my name is Brenna, I am a freshman at Elsinore high School! Most of the time I'm at school working or playing volleyball or hanging out with my friends....