The Diviners by Libba Bray
The Diviners by Libba Bray was published in 2012. It's a young adult fantasy novel that takes place in Manhattan during the 1920s. The book follows the main character, Evie O'Neill, as she uses her strange supernatural power to solve a string of murders that started happening right after her arrival.
The book starts right after Evie is exiled from her hometown in Ohio for revealing a secret about the time golden boy by using her power. She is ordered to go to New York to live with her Uncle Will, her mother's brother who runs a museum dedicated to the supernatural.
Evie is one of those characters that's a hit or miss. She's self-centered and sort of unlikeable, but I like her because her flaws are a big part of character development for her throughout the series. I think it sets her apart from other protagonists and makes her all the more interesting. The main character of the parallel storyline, Memphis Campbell, is just as interesting. My only complaint is that the two characters don't meet each other until the end of book two.
The first book is kind of slow, and it's obvious that it's set up for the rest of the series. I don't mind because I'm really attached to the characters since I've read this a few times. Before the Devil Breaks You is my favorite book of the series, but I enjoy all of them.
The Diviners is a really good series, and I would recommend it. It gets creepier and creepier as the series goes on, and I think putting up with a bit of slow pacing is worth it.
About the Contributor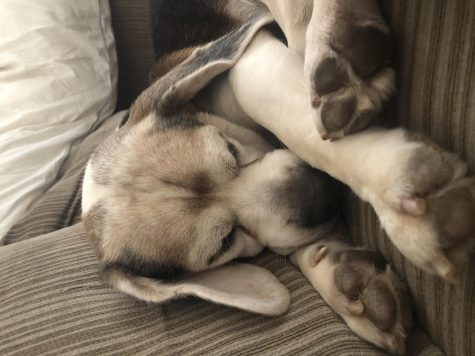 Allykay Williams, staff writer
Hi! My name is Allykay. I am a freshman at Elsinore High School. In my spare time, I like to write, read, draw, and play with my dogs. The dog in my picture...