Sharp Objects by Gillian Flynn
Sharp Objects by Gillian Flynn is a thriller novel that was published in 2005. It was the author's debut and featured a dark, gritty setting. The story follows Camille, a journalist, who is sent back to her hometown, Windgap, to write a story on the murder and recent disappearance that has riled up the small town.
I listened to Sharp Objects as an audiobook because I had just listened to a book so bad that I needed to purge it from my mind. The narrator was great, and they really made the atmosphere believable. I felt like I was in the creepy, claustrophobic town of Windgap.
The book isn't that long, about 260 pages, but around the 70% mark, it felt like it started to drag. The thriller plot line wasn't progressing as fast as I wanted to, and the charm of learning about all the messed up secrets of the small town this book takes place in was wearing off.
I had made a guess on who the killer was. I actually had three suspects. One of them, though, I thought was too obvious. The first major twist underwhelmed me, and I was so disappointed. The book went from being really good to barely above bad. The last chapter and epilogue, though, caught me off guard. It turned out, that one of my suspects really was the murderer and the first twist had made me think that the one person I didn't want to be the murderer was it. I had completely forgotten about my suspicion of the person that was really it. It was a really nice feeling, thinking that I was going to be let down then being shocked last minute.
All of that being said, the book is really dark, so I would recommend reading the trigger warnings before reading it. I enjoyed it, though, and I definitely want to read this author's other work. Overall, it would be a 4/5.
About the Contributor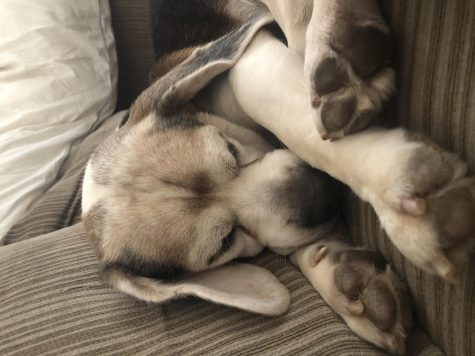 Allykay Williams, staff writer
Hi! My name is Allykay. I am a freshman at Elsinore High School. In my spare time, I like to write, read, draw, and play with my dogs. The dog in my picture...