My Very Busy Weekend!
Last weekend was really busy for me and a lot of fun! To start off my weekend I got up at seven and made sure my new puppy went to the bathroom outside. My mom and I had errands to do. We cleaned and did a lot at home before we ran errands. Our neighbor's car had broken down so we took her and her little daughter to the rental car place, to help her out. Her little daughter was so cute and loved to talk about her favorite color and fruits. We waited with her and then got our neighbor set up in her new car. My mom and I were hungry so we went to pick up some food and bring it home. By the time we got home my dad and little brother just came home from their fishing trip. We relaxed the rest of Saturday. On Sunday I was up at seven again to take my puppy outside. Then I had to get ready to go to my brother's basketball game. It was very tiring and crazy but it was fun to watch. My mother and I took my brothers home and waited for my dad to get home from work. When he got back my mom and I left to go grocery shopping for the week at Sam's Club because we really needed food. We were out for a while and finally got home to unload the groceries. After that I got everything ready for school the next day and then I went to bed. I hope you liked my crazy, tiring weekend!
About the Writer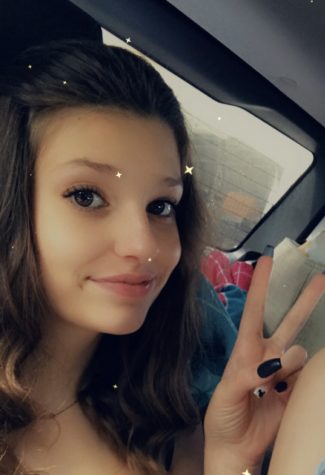 Brenna McMillan, staff writer
Hi my name is Brenna, I am a freshman at Elsinore high School! Most of the time I'm at school working or playing volleyball or hanging out with my friends....