Banned Books
Banning books has always been a first reaction when people want to shove down things they don't want to acknowledge. Hundreds of books have been banned and challenged over the years for various reasons.
Maus by Art Spiegelman is a graphic novel that takes place in Auschwitz at the height of WW2. It follows Spiegelman's father, a Polish Jew, who was put in the concentration camp. It was banned because of a unanimous 10-0 vote in Tennessee for topics such as bad language, nudity, and suicide.
The problem with banning these books because they are too gritty or too dark is that it makes the topic of war (especially one as violent and bloody as WW2) seem more sanitized when it should be presented as it was. WW2 wasn't pleasant and this graphic novel follows a true story and recounts a Holocaust survivor's experience. There have been other banned books such as The Hate U Give by Angie Thomas, which deals with topics such as police brutality, and The Handmaid's Tale by Margaret Atwood, which follows a woman in a futuristic America that's been taken over by religious fanatics.
The thing is, banning books sometimes makes them more popular. There's a week called Banned Book Week, this year September 18-24, that is dedicated to reading books that have been challenged for various reasons. In more cases than not, banning books to 'protect' teenagers leads to more people consuming the piece you were trying to ban.
About the Contributor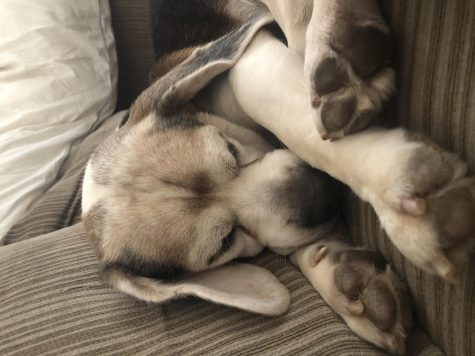 Allykay Williams, staff writer
Hi! My name is Allykay. I am a freshman at Elsinore High School. In my spare time, I like to write, read, draw, and play with my dogs. The dog in my picture...