The Dark Artifices Trilogy
The Dark Artifices trilogy is a set of three books, Lady Midnight, Lord of Shadows, and Queen of Air and Darkness, written by Cassandra Clare. It's a follow-up to The Mortal Instruments. It takes place five years after that series, following the Blackthorn family and Emma Carstairs.
The Dark Artifices is my favorite series in the Shadowhunter universe. The first time I read it was in seventh grade, and I felt alright about it. The second time I read it, in eighth grade, I instantly loved it.
The first book follows Emma and Julian Blackthorn as they explore murders that have been occurring all over Los Angeles. They have to hide it from the Shadowhunter's main government, the Clave, because they aren't allowed to investigate things that involve faeries. At the end of The Mortal Instruments, a war broke out and the faeries helped the enemies of the Clave. Because of this, a policy called 'The Cold Peace' was instated. The Cold Peace forbids any Shadowhunters and Downworlders, creatures with half demon blood, from consorting with faeries. The Cold Peace is a main source of conflict throughout the series, especially since two of the Blackthorns, Mark and Helen, are half faerie, half Shadowhunter.
The characters are the main reason why I like the series. The Blackthorns and Emma are very easy to attach to as well as the side characters. My favorite is Ty Blackthorn, the second youngest brother in all the Blackthorns. He eventually starts a friendship with Kit Rook, who is also one of my favorite characters.
The series is probably the least mentioned one when it comes to Cassandra Clare's books. It's still rated high, but I rarely hear anybody mention it as their favorite. I know that the plot kind of jumps around, but I think the characters are more than enough to make up for it.
About the Contributor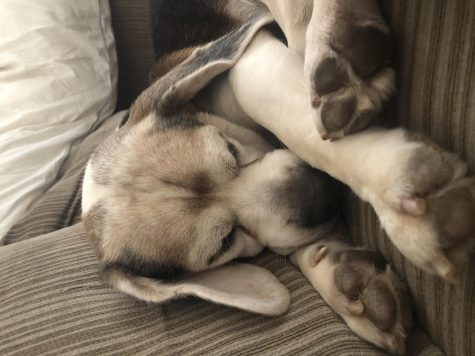 Allykay Williams, staff writer
Hi! My name is Allykay. I am a freshman at Elsinore High School. In my spare time, I like to write, read, draw, and play with my dogs. The dog in my picture...