Ukraine War: Latest News
A Russian-occupied area of Moldova blames Ukrainian militants for attacks. The president of Trans-Dniester, an unrecognized, self-proclaimed independent republic that shares a border with Ukraine, says his government has traced attacks this week to Ukraine, according to Russian state media. President Vadim Krasnoselsky called on Kyiv to investigate what he called infiltration of Ukrainian militant groups. Ukraine's Ministry of Defense described the attacks as Russian "false-flag" operations to spark panic and provide a potential pretext of mobilizing Russian troops to attack Ukraine.
The U.N. projects that more than 8 million people will flee Ukraine. The U.N. refugee agency is calling for $1.85 billion in additional financial support for Ukrainians displaced by war, and for their host countries. The number of Ukrainians who've fled their country since February surpassed 5 million last week and is projected to reach 8.3 million. More than 7 million are displaced within Ukraine.
About the Contributor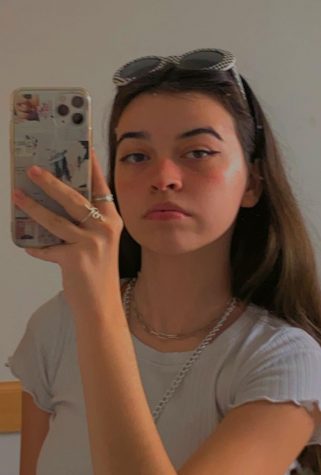 Maddy Martinez, staff writer
Hi, my name is Madalyn Martinez but I prefer being called Maddy! I'm a sophomore at Elsinore High School. My favorite things to do are to hang out with...